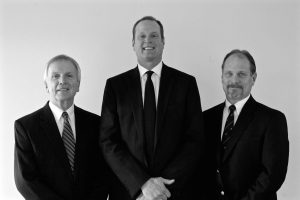 The MIB Partners team is comprised of political veterans Steve Mecham, Eric Isom and Steve Barth, who combined have 80 years of experience in government and public policy arenas. MIB Partners is a full-service local strategic communications, lobbying and consulting firm emphasizing technology, telecommunications, energy, economic development, hospitality and government.
The MIB Partners office is located in The Crandall Building, 10 West 100 South, Suite 323, Salt Lake City, UT 84101.
MIB Partners was established as an equal partnership among Steve Mecham, Eric Isom and Steve Barth. Government relations services will be performed by all three partners taking advantage of decades of individual and collective experience working with and within state and local government.
Ideal clients for MIB seek straightforward professional services, steeped in strategy, with contacts at all levels of government.